ES-04A 4 LED Flasher Kit (DC 6 ~ 9V)

This kit demonstrates the operation of transistor-transistor astable flip-flop. Each transistor drives 2 LEDs in series alternately. Flashing rate can be changed by using different values of the electrolytic capacitors ( C1 & C2) . Runs on 9V battery. Can also operate from 6V supply but with lower LED brightness.
We sold thousands of these kits to schools. A great starter kit for beginners to learn soldering & reading schematic.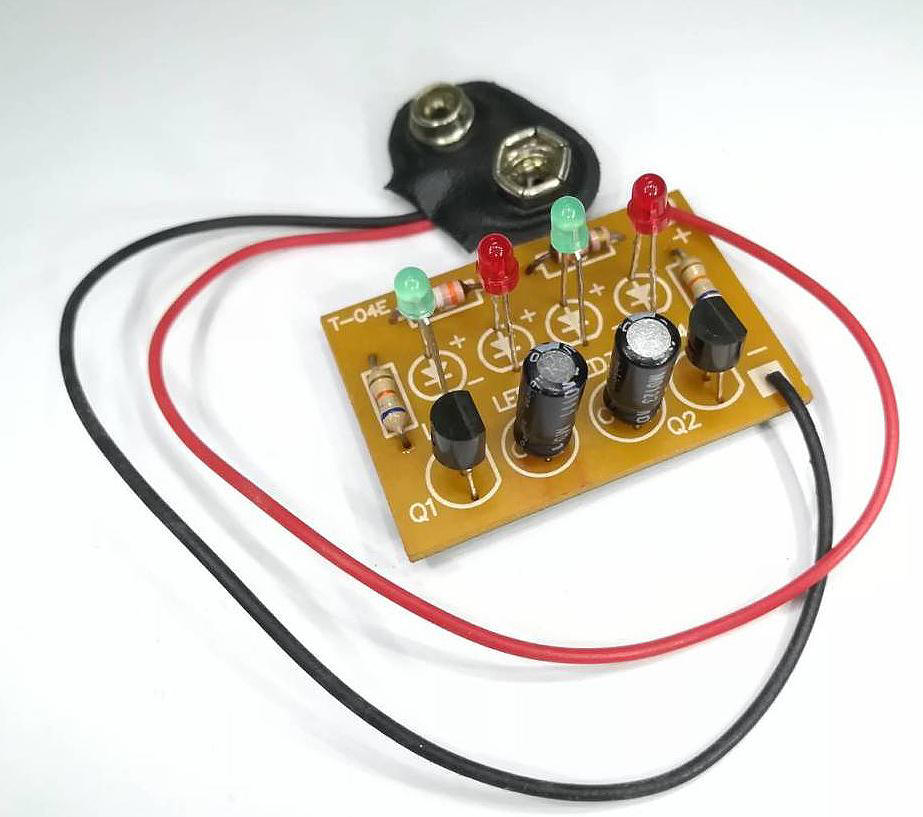 Sold without 9V battery. Battery clip included.
CLICK THIS LINK TO LEARN HOW A TRANSISTOR ASTABLE
FLIP-FLOP WORKS
How transistor astable circuit works --- (1)
How transistor astable circuit works --- (2)